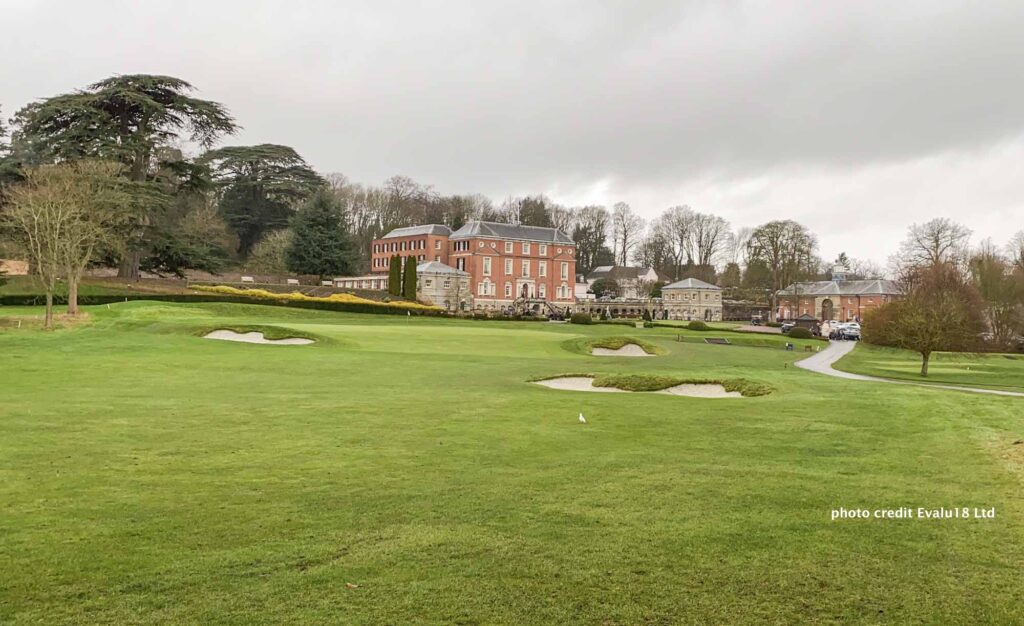 A magnificent day for our annual fundraising event – the Golf Challenge as 19 teams take part at the RAC Club Woodcote Park near Epsom in Surrey.
A new home for the Golf Challenge this year at the RAC Club near Epsom brought together 19 teams to play on the Old Course and enjoy the beautiful surroundings. A new team – Raffles Rascals won the golf with 100 stableford points, – their team of Eddie and Joyce Lim and Robin and Daksha Pearson won by 5 points from last year's winners – Task TD (95) with The Niblicks (91) in 3rd place and 3 Ladies and a Gentleman (90) fourth. Ian Cole (Marc's Merry Men) won the Nearest the Pin and Allan Collett (Electric Pars) and Ann Greatorex (Geriatric WARD) won the Longest Drive Competitions.
The after-golf festivities included a meal in the Cedar Room with the unexpected delights of impromptu "performances" from Jimmy Tarbuck – playing golf as a guest with his wife Pauline – and our own President Elaine Paige. Actor Jonathan Whaley gave impressions of two current controversial characters in the News – namely Donald Trump and Boris Johnson! Finally, our master auctioneer, TV and Radio Presenter Marcus Buckland, did his usual sterling job of persuading the audience to part with their money for some wonderful lots in the auction.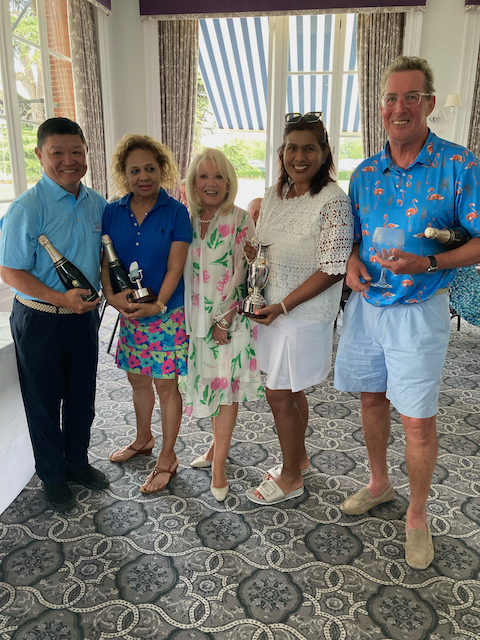 Many people are involved with the success of the Golf Challenge – a full list of thanks can be accessed here