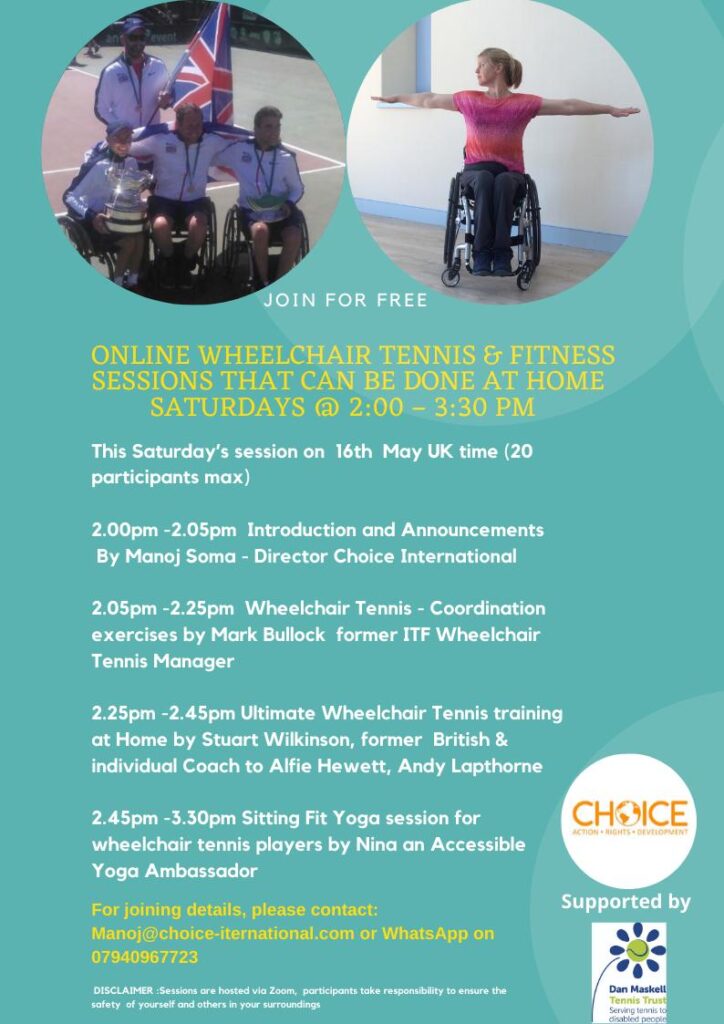 DMTT is pleased to announce its support of Choice International's project to deliver online wheelchair and fitness sessions for wheelchair tennis players, particularly those recreational players who are missing their sport during lockdown.
Sessions take place every Saturday and contributors include Mark Bullock, formerly ITF Wheelchair Tennis Manager and Stuart Wilkinson, former LTA British team coach and individual coach to Alfie Hewett and Andy Lapthorne, and Rob Cross, current LTA Wheelchair Tennis Head Coach.
These sessions are aimed at the recreational player to keep the connection and interest in wheelchair tennis going whilst being unable to play.
Anyone interested in taking part should email manoj@choice-international.com for further information and to sign up.